Ready to unlock your B2B organization's growth potential?
It's time to stop hoping for revenue and start operationalizing it!
In this FREE virtual event, we'll share the secrets we've uncovered that's allowing B2B companies to confidently drive predictable growth...
...to the tune of 26%!
Okay, we'll let you in on one of the secrets now.
It's called Revenue Operations, and it's been a game changer.
In this free event, come hear...
How to create a culture that's as obsessed with hitting your growth goals as you are
And the 7 secrets to creating predictable B2B revenue growth
Who should attend this virtual event?
CEOs and Presidents who are tired of feeling stagnant and are looking for an effective growth plan amid a mountain of never-ending chaos.
Sales and Marketing Executives who are tired of always paying for leads and are looking for ways to address an unpredictable pipeline and diminishing marketplace differentiation.
Leaders, remember… If you're too busy to build good systems, then you'll always be too busy.
Now is the time for action.
About Your Presenter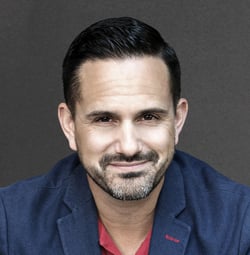 Frank Cowell is CEO at Digitopia, a digital strategy agency based in the San Diego, California area. With 20 years of digital marketing experience, Frank works regularly with CEOs, CMOs, and VPs of Marketing who are looking to create amazing brand experiences while accelerating growth. A self-taught programmer with a deep understanding of technology, Frank enjoys a unique blend of brand development and marketing savvy that enables him to offer fresh perspectives on often-complex marketing concepts that he distills into actionable, easy-to-understand language.